About Us
ABI INTERNATIONAL was incorporated in 1989. The company was founded by our founding member who has over 30 years of experience in the foods and hospitality business working for a national chain, but wanted to offer something unique and different.
At ABI INTERNATIONAL we own and run our poultry/meat distribution from our meat factories in Spain and Slovakia respectively. ABI is one of the few distributors around the world who can promise fresh and organic grown produce, produced to the highest standards. So our clients know they can buy with confidence.
We stock a vast majority of products in our distribution service and keep on increasing new products to our growing catalogue. We negotiate with suppliers on a daily basis to bring only the best product to the market. The majority of our products are outsourced from different parts of the world from reputable suppliers. We have and will never be compromised on the quality and specification of the supplies we stock. Our mission at ABI is to unlock its business potential among all continents and make it a leading name in food distribution.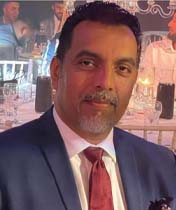 Sardar Shafquat Khan
Sardar Shafquat Khan is a prominent established businessman since 1994. He is the Chairman of boutique Finance and Estate Agency; Berkeley Square Capital ltd (London), located in the heart of London Mayfair. He is also a physical commodities trader which includes; Halal meat and poultry, sugar, rice and petroleum oil and Gas Along with this. Sardar Shafquat Khan holds a strong interest in charitable work as well as for the community.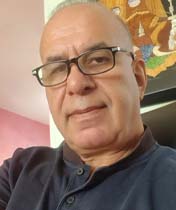 Saied Pakdaman
Saied Pakdaman is a food and beverage graduate with 35 years experience in hospitality management, international real estate and finance. Held key positions in international companies and worked many years in UK, Mediterranean and Middle East countries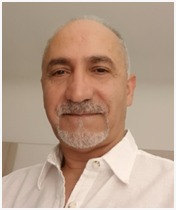 Nasser
I have an excellent communication and Interpersonal Skills following over 35 years of successful business development experience in designer clothing industry; Telecoms sector and dealing with international High Net Worth Clients.
I set up and managed an Outbound-Call Centre in India selling Telecom products/services successfully to UK Consumers.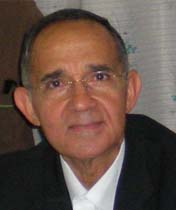 Bernard Bain
Chartered Secretary CGP
Bernard Bain is an experienced international business leader with more than 30 years experience at a senior level in Corporate Governance, Finance, M&A's, Strategic Planning, Business Development, Marketing and the Trading of Commodities and Merchandise. He has travelled widely and has worked and lived in the UK, USA, France and Spain and has served on the boards of publicly traded companies in the UK, USA and France. He is fluent in English, French and Spanish. Mr. Bain resides in Spain and England.